Last year's success of our memory game ("pexeso") during the education project in Ethiopia was repeated this year in another African country, São Tomé and Príncipe located directly on the equator in the middle of the Gulf of Guinea.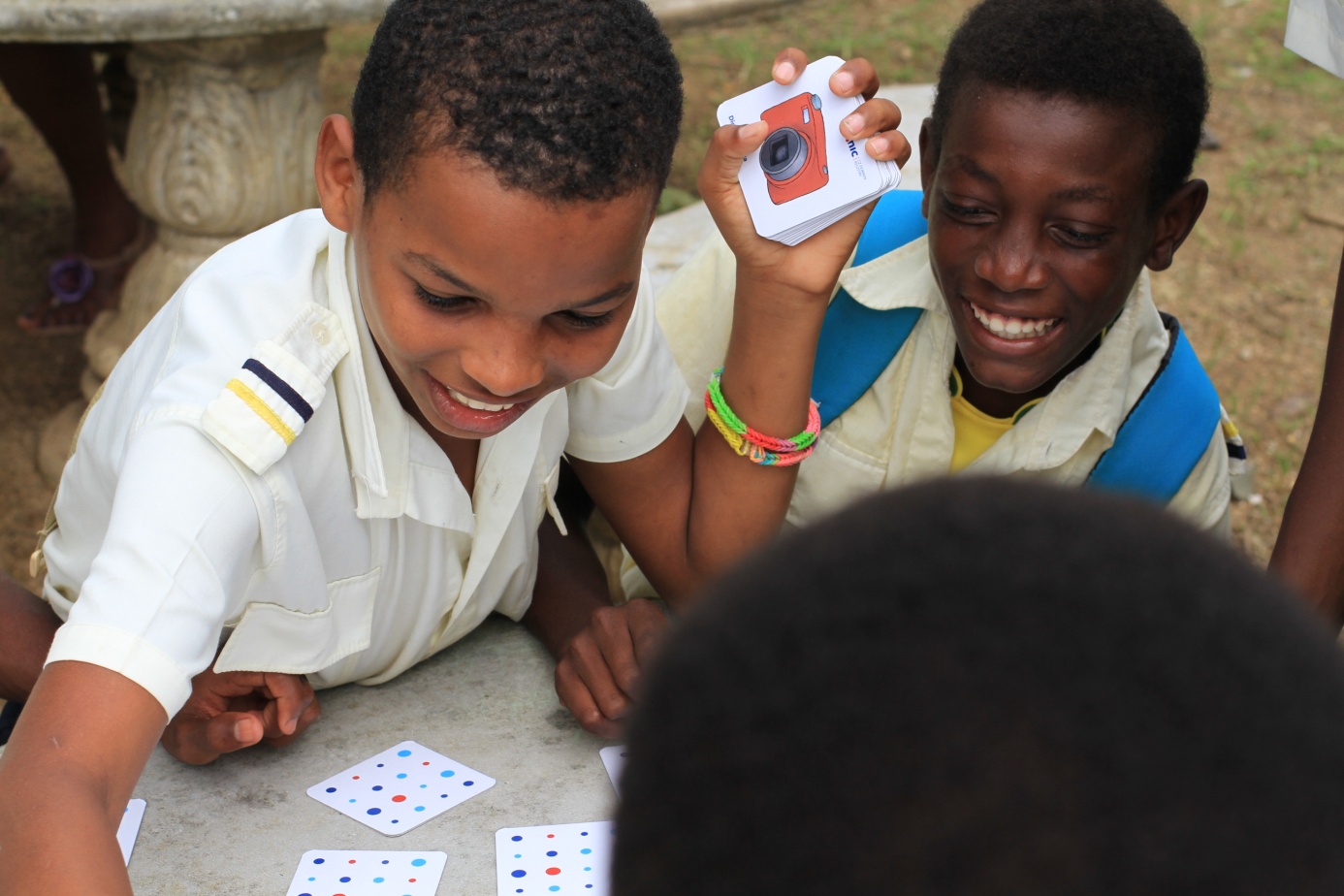 Because it is a former Portuguese colony, English is not widespread here: it is taught only from the 7th grade as a second foreign language after French. Most children know only a few English words. They often do not understand 'yes' and 'no', but they know quite well another two words: 'Wi-Fi' and 'Internet'.
My goal was to expand that vocabulary through a memory game, while explaining in an entertaining manner what a mouse or a keyboard is, how to easily copy files and in the spirit of Comenius' School by play to complement in a fun way the computer literacy courses organized on the island of Príncipe in cooperation of Czech Republic and Taiwan.
Children at Escola Secundaria de Santo Antonio liked the memory game from the outset – also thanks to the simple rules of the game, which can be explained clearly and without deeper knowledge of Portuguese.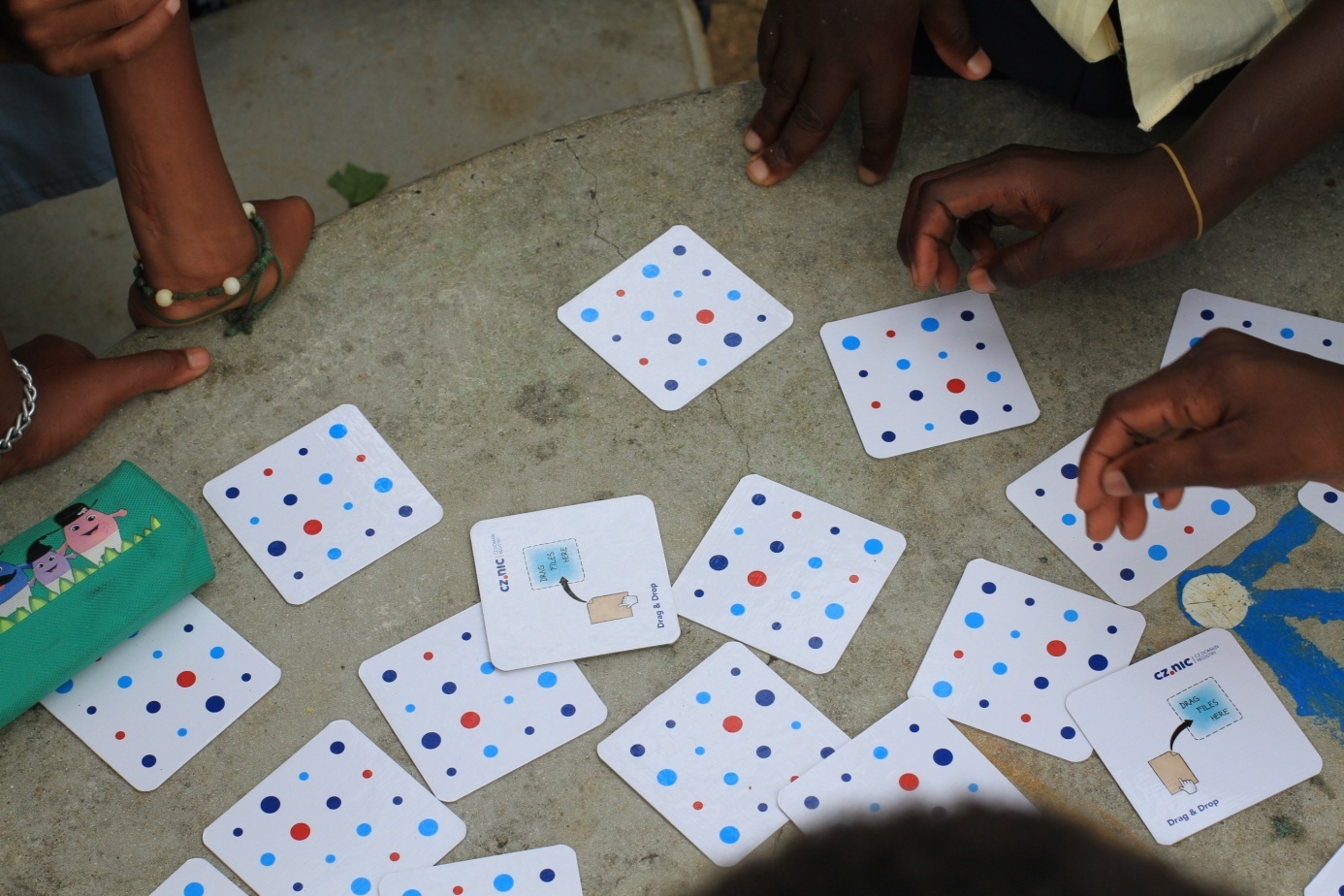 During breaks, children from other classes also asked me to lend them the set of cards, so they could play the game on the large stone table in front of the classroom. Thanks to that they even learned one Czech word, pexeso :-).