BIRD is mostly a large specialized database engine, storing mega/gigabytes of Internet routing data in memory. To keep accounts of every byte of allocated data, BIRD has its own resource management system which must be adapted to the multithreaded environment. The resource system has not changed much between v2 and v3, yet it deserves a short chapter.
If we try to compare the past two years, we can say that in terms of the number of processed incoming reports, the STOPonline.cz line was much more successful, if we can call it that.
Dear readers of our blog,
thank you for your support and we wish you a Merry Christmas and a Happy New Year. We look forward to seeing you in 2022.
The CZ.NIC team
Route export is a core algorithm of BIRD. This chapter covers how we are making this procedure multithreaded. Desired outcomes are mostly lower latency of route import, flap dampening and also faster route processing in large configurations with lots of export from one table.
Data structures used by BIRD have to be changed in order to allow multithreading safely. This chapter covers necessary changes of them. BIRD is a fast, robust and memory-efficient routing daemon designed and implemented at the end of 20th century. We're doing a significant amount of BIRD's internal structure changes to make it possible to run in multiple threads in parallel.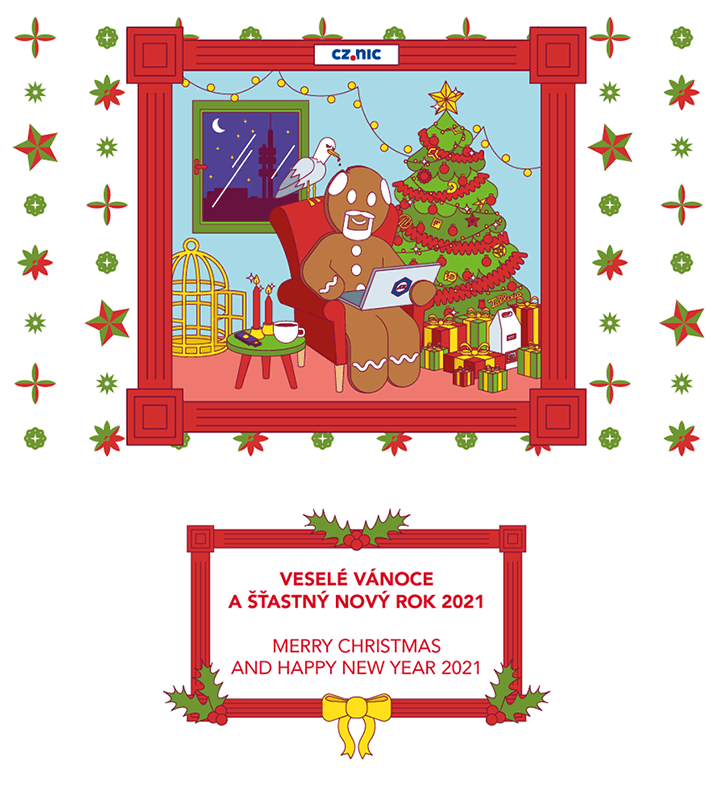 Dear readers of our blog, thank you for your support and we wish you a Merry Christmas and a Happy New Year. We look forward to seeing you in 2021.
The CZ.NIC team
At the beginning of the year, a need arose to reinstall the LDAP, which had been running in CZ.NIC on an older OS, and I figured I did not want to miss such an interesting "challenge". And I was very excited about it until I realized that the same server was, as a "bonus", probably, running Freeradius and Radsecproxy with a connection to Eduroam. Of course, this was also to be rewritten as the syntax between the versions Freeradius v2 and v3 had changed a little bit. Only then I understood and admired the patience of people who set these things in CZ.NIC before me and I know that they have "enjoyed" this quite a lot. But this is a topic for another day, as this blog post should be about installing LDAP. I emphasize that this article discusses only basic LDAP settings.
To those who want to test their Internet connection speed, there are several options available in the app store. An application for measuring high-speed Internet connection called Open Nettest was developed as part of the international project Open Crowdsourcing Data related to the Quality of Service of High-Speed Internet (MoQoS). Using this application, you can test the speed of connection provided by your mobile operator or the speed of connection through a wireless network.
The history of introducing the DNSSEC technology in the CZ domain goes back more than a decade, and there have been several important changes during its course. For example, let's look at the year 2010, which was literally packed with events related to the introduction of DNSSEC. First of all, the root zone was signed in July and right afterwards, the first KSK rotation with the change of algorithm among the top-level domains took place in the CZ domain in August. After eight years, we are going to repeat this "combo", only in reverse order. There is a delayed first rotation of the root zone KSK (without altering the algorithm) scheduled in October. And in June we will perform the already announced KSK key rotation in the CZ domain, again with the change of the algorithm. This time, however, we will use the ECDSA algorithm based on elliptic curves — as the first top-level domain administrator.