Last year was not a good year for new generic domain names (new gTLDs). While a number of domain names became available for registration, the total number of new domain names decreased for the first time in its history. While there were 27,710,468 domain names registered at the beginning of the year 2018, only 23,823,948 saw the end of the year. Domain holders in the Czech Republic had a total of 23,245 new gTLDs registered, i.e. less than 0.1 %.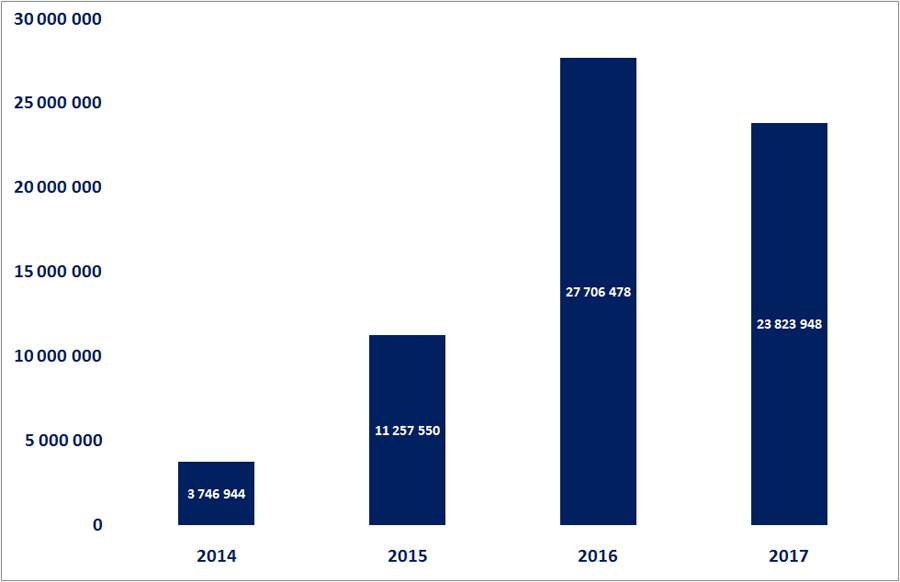 The domain name that contributed the most to the decline in new generic domains was the .xyz (a decline of more than 60 %), which revealed the effect of giving domains away for free or almost free ($ 0.15). Most holders have used this offer just to get another domain that never became active. This is confirmed by other statistical data, according to which almost 56 % of new gTLDs have no DNS records.
In addition to .xyz, most other popular domains including .top (-2,486,830 domains), .wang (-357,136), .win (-224,173), and .bid (-138,558) dropped quite noticeably.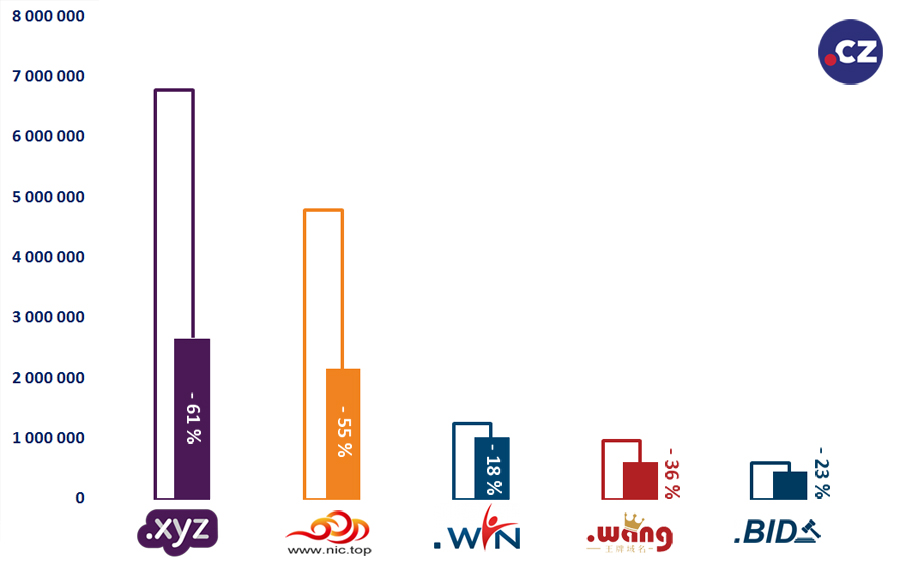 On the other hand, among the domains that grew there are .loan (+431 834), .shop (+402 797), .club (+298 238) and .online (+205 001). At the beginning of January, due to continued growth, the .loan domain name took the leadership from the .xyz domain.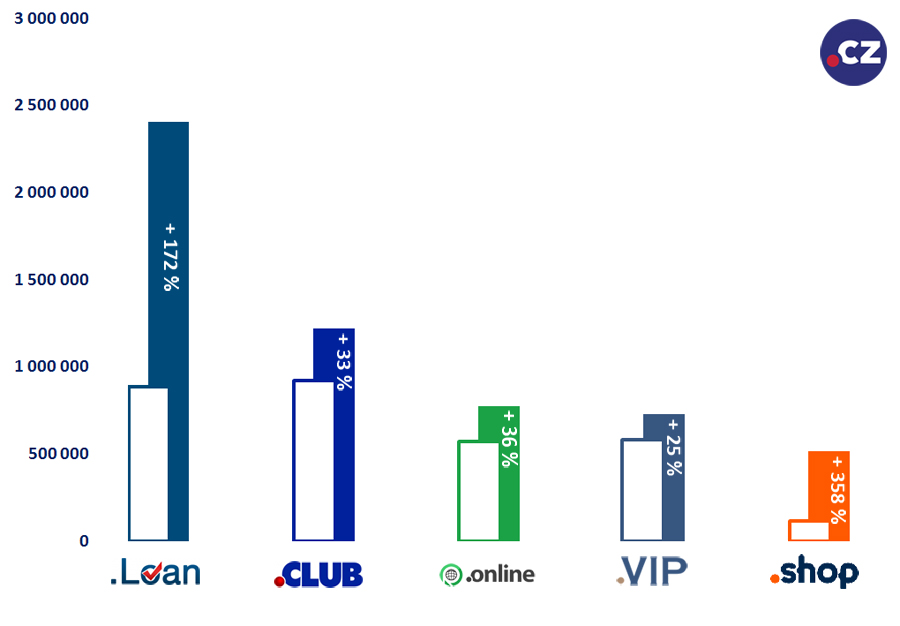 It is interesting to compare the most popular new generic domains among the Czechs with the world trends. While among the most popular domains globally there are .xyz, .loan or .top, the most popular with our people are (for now) .cloud, .online and .shop.
Comparison of the most popular domains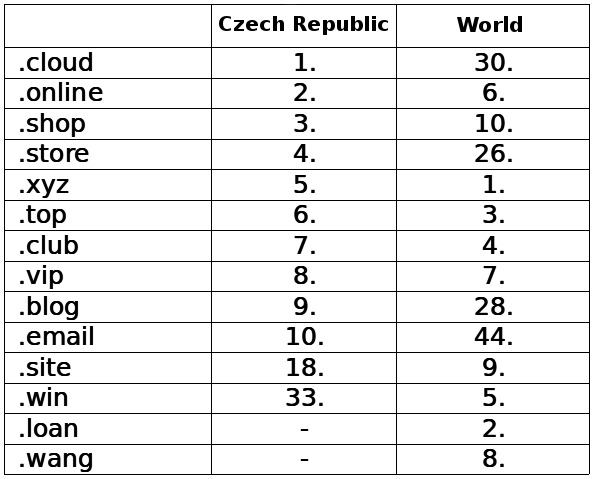 This year may become a turning point for many new gTLDs. As many as 1,224 new domain endings has seen the light of the Internet, of which only about 15 % have so far managed to gain more than 10,000 domains in their portfolio. The costs borne by individual administrators in connection with the registration and operation of their domains leave us with a question whether everyone will have enough funding to operate in the years to come.
I also see competition for new gTLDs in some national domains (ccTLD), which are betting on the highest profile instead of associating with the respective country. Let's see how many of you know (no googling! :o) who owns the increasingly popular .io domain name?