In September this year, the Czech Safer Internet Centre (CZ.NIC), in cooperation with the National Cyber and Information Security Authority, presented an online course called Digital Footprint, intended primarily for children aged 10-13. This interactive game focuses on Internet privacy and associated socio-pathological phenomena such as personal data abuse, sexting, digital privacy or cyberbullying.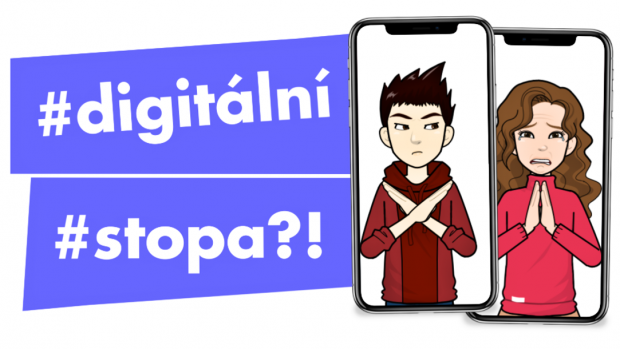 The whole course is based on printscreens from chats between classmates and friends processed into a comic book. The story line is built in such a way that all children from any class group can identify with the main actors. The didactically important element is the interactive part, thanks to which the pupils remain active during the digital track. They continually evaluate the story, analyze it and draw conclusions. At the same time, it encourages their self-identification or self-reflection and teaches them to perceive personal security on the Internet as a value to be cared for. In the end, children can fill out a form and write their opinion on this educational activity, and they can watch one of the main comic actors on a public Instagram profile.
However, the game targets not only the pupils themselves, but also teachers and parents. Precisely for them there is prepared a number of supporting materials (methodology) on the website www.digistopa.cz, with its support teachers can easily incorporate the Digital footprint into the mainstream teaching. These materials will help parents to better understand the risks their children face on the Internet.
The course is developed in the open-source learning management system Moodle.