We're proud to announce today that we teamed up with Nextcloud to bring our users a self-hosted private cloud. The Turris MOX: Cloud is ready-to-go bundle with our new optional USB expansion board with 4 USB 3.0, making a device capable of serving your data 24/7. Running on the MOX, Nextcloud gives you easy access to your photos, documents, calendars and contacts and much more through easy to use interfaces for web and mobile devices. With the Turris OS 4.0 update, any Turris system gains the ability to easily manage external drives and install Nextcloud. In the world of ever increasing security threats and privacy violations, hosting your own data is an urgent need and a private cloud makes it possible!
Your data, your rules with Nextcloud
Nextcloud is built to allow you to host your private data yourself, providing easy access to your documents through a simple web interface as well as Android and iOS apps. Your files can be on drives connected to MOX via USB 3.0, even in RAID, on a NAS device on your network or a remote FTP/SAMBA connection.
Nextcloud is the most popular file sync and communication platform for self-hosting, offering over 100 apps with additional functionality like audio/video call and chat server, shared editing documents in the browser, password management your calendar and tasks and much more – with a single click.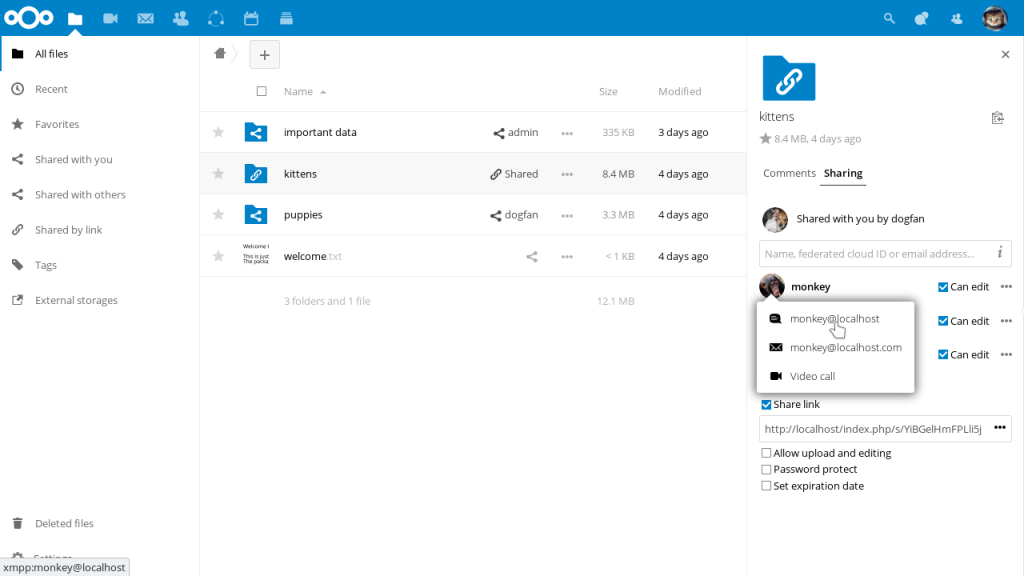 Nextcloud is 100% open source backed by a large community of open source enthusiasts as well as private and public organizations which are collaborating to improve Nextcloud, adding new capabilities every day!
A private cloud
Together with Nextcloud, the Turris MOX: Cloud bundle gives you an easy to use platform for hosting your files, calendars and communication.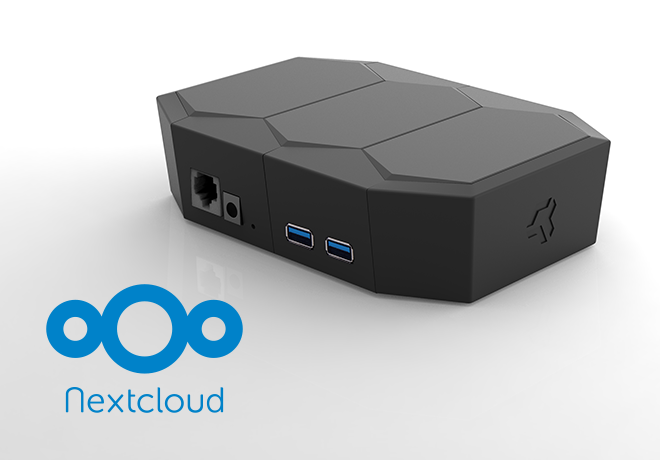 The Turris MOX: Cloud bundle can be ordered on the Indiegogo campaign (ending soon) page for USD 115 and the roadmap has been updated to include Nextcloud. The Turris MOX: Cloud bundle is ready-to-go kit with the Turris MOX: Start, USB extension and RAM upgrade for a discounted price!
Nextcloud won't be exclusive to the Turris MOX: Cloud; all MOXes (and Omnias) will support Nextcloud, however 1GB RAM, a 64bit CPU and USB 3.0 drives are a must for good performance, and the Turris MOX: Cloud offers exactly that. The changes to the roadmap ensure that the first shipped MOXes include a simple page integrated in the web interface, which lets users configure an external storage and enable Nextcloud. To ensure some degree of data protection, the interface supports a RAID setup so that a broken drive does not mean an immediate loss of data.